Our Services
The Dossmann GmbH offers more than the reliable production of high-quality cast parts: We utilize our experience and know-how of the process of iron founding to consult our customers early-on to optimize processes and lower the production costs.
Technical Advice & Design of Cast Iron Parts
We are happy to advise you with designing cast iron parts in advance, because a cast design of the planned workpieces can reduce the necessity of reworking and optimize production costs. We are happy to design castings according to your specifications.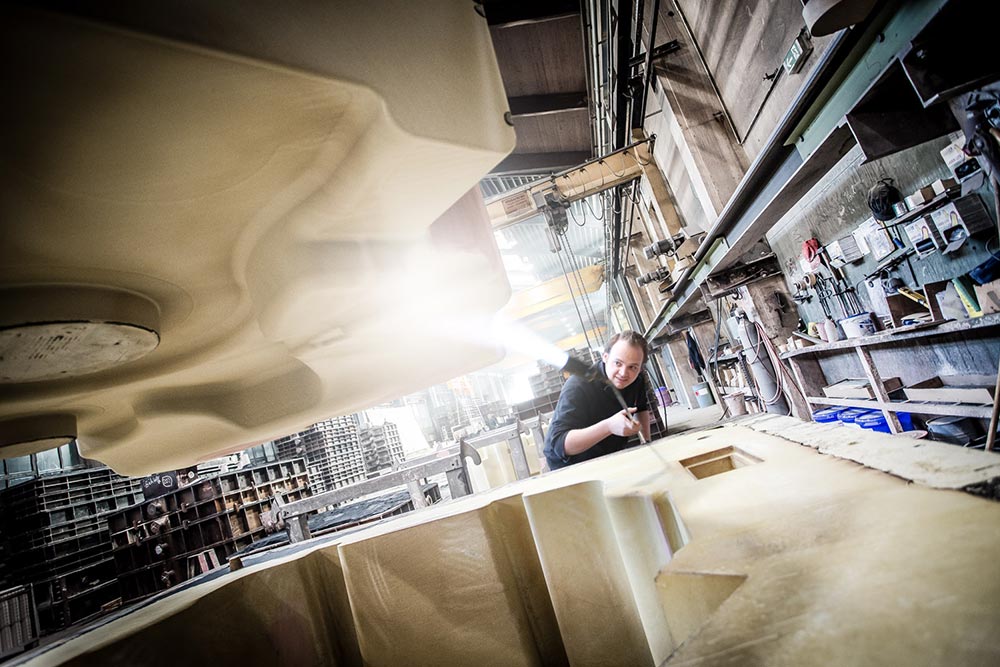 Prototype Construction
A strong suit of the Dossmann GmbH is the construction of prototypes and the production of single casts. By using printed molds and cores we can produce a very precise casting, unlimited geometric complexity and a minimization of cleaning efforts. One of the advantages are saving the costs of the pattern eqiupment. Please contact us to work together on your new project.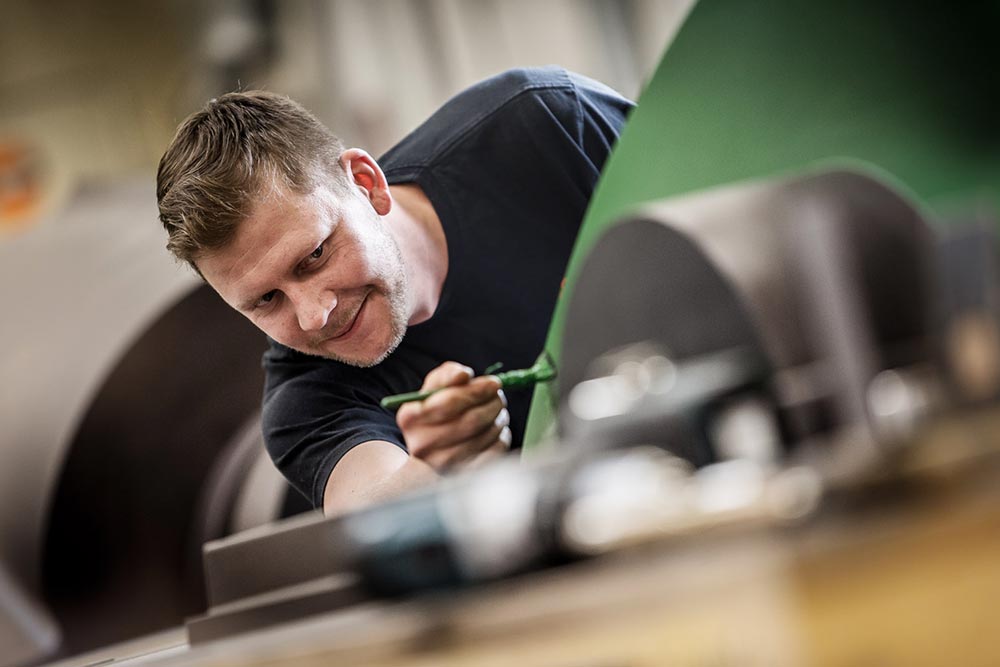 Model Construction
A proper construction of the model is the prerequisite for dimensionally correct casts, which fulfil the exact requirements of our customers. This is why we value high quality when constructing models, which in turn produce dimensionally and technically correct cast iron parts. The use of our CAD system allows us precise processing as well as uncomplicated and rapid communication with our customers via email.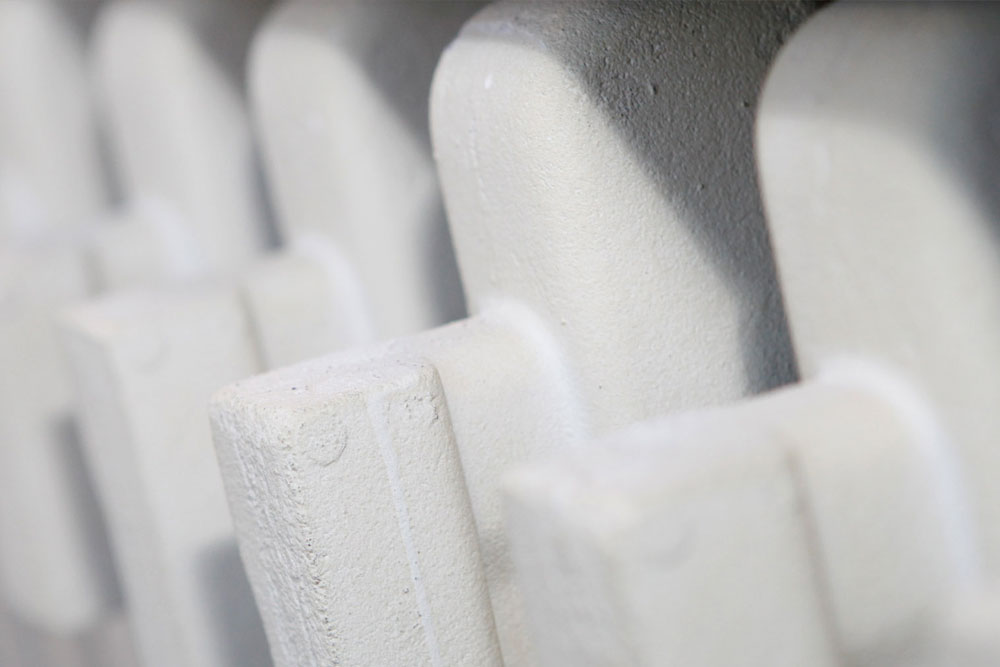 Core Production
Cores are the central piece of every cast part. They constitute the hollow spaces and undercuts of the future casts and are the basis for making optimal use of the versatile design possibilities of the casting process. Depending on the design and size of the part, the cores are produced either in a manual furan resin molding process or with the core shooting machine. Our manual core production manufactures cores up to 4000 kg, which impress both with their stability and a secured gas discharge. Cores with a volume of up to 220 liters are produced as shooting cores in the beta-set process. Due to our extensive knowledge and continuous quality control, we reach the necessary precision required to reliably realize our cast parts in both processes. Hence, the casts impress with dimensional and molding accuracy.