Cast Parts for the Construction of Machines
For our customers in the mechanical engineering sector, we produce very core-intensive cast products that meet extremely high dimensional and surface requirements. Dossmann components are used as machine parts in the automotive, aerospace and wind power industries, particularly in the construction of special machines, in gear cutting machines, in machine tools as well as in production lines for mechanical complete machining.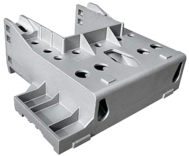 MACHINE CONSTRUCTION: STAND, 2500 KG, GJL 300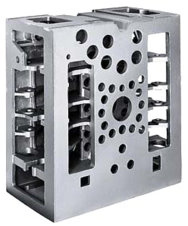 MACHINE CONSTRUCTION: HEADSTOCK, 1800 KG, GJL 250
Inquiry
Do you need more information?
Dossmann GmbH
Eisengiesserei und Modellbau
Amorbacher Street 43
74731 Wallduern-Rippberg
Germany
Telephone +49 6286 18-0
Telefax +49 6286 18-20